Fire Shutters & Fire Curtains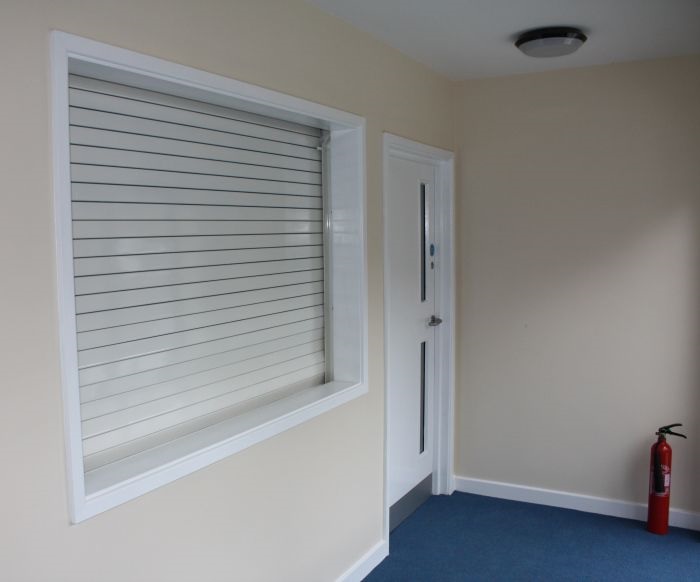 If you run a business, the safety of your employees, property and assets has to be one of your top priorities. It only takes one small mistake for a disaster to arise, and the threat of fire is very real in just about every property in the UK. If you operate a high-risk workplace, such as a kitchen or cafeteria you need to think about how to prevent the spread of a fire should a blaze occur. One of the best solutions is to install a fire shutter or fire curtain. At Arrow Security Shutters Limited, we've been specialising in the supply and installation of fire shutters and curtains for clients in the UK for years. Thanks to our reputation for excellence, our products are trusted by companies such as Wickes, Sainsbury's, Tarmac and Harrods, meaning you can trust that the quality of our solutions is second-to-none. If you'd like to find out how fire resistant shutters and curtains can help bolster the safety of your business, you know who to call.
Fire Shutters & Curtains For Your Home & Business
We only use strong and sturdy materials to manufacture fire roller shutters/curtains that guarantee to last, and all our products remain effective in soaring temperatures for hours – plenty of time for help to arrive. Plus, we supply fire shutter doors in a broad range of designs and colours to ensure they don't ruin the aesthetics of your workplace or home, and there's no better company to trust for the installation than us.
Let us do the quote for you - Call 0800 633 5736
If you have any questions about our fire shutters or fire curtains or would like to know more about our broad product range, then we welcome you to
get in touch
with one of our friendly professionals. Call Us, Start the Chat or simply fill out our simple contact form, and we'll get back to you right away.
Fire Shutters & Curtains | 75mm 1 Hour Fire Rated -

Product Code: 75mm 1 Hour fire Rated

Fire Shutters & Curtains | 75mm 2 Hour Fire Rated -

Product Code: 75mm 2 Hour fire Rated

Fire Shutters & Curtains | 75mm 4 Hour Fire Rated -

Product Code: 75mm 4 Hour Fire Rated

Fire Shutters & Curtains | 50mm 1 Hour Fire Rated -

Product Code: 50mm 1 Hour Fire Rated

Fire Shutters & Curtain | 50mm 2 Hour Fire Rated -

Product Code: 50mm 2 Hour Fire Rated

Fire Shutters | Flame/Smoke Curtain -

Product Code: Flame / Smoke Curtain